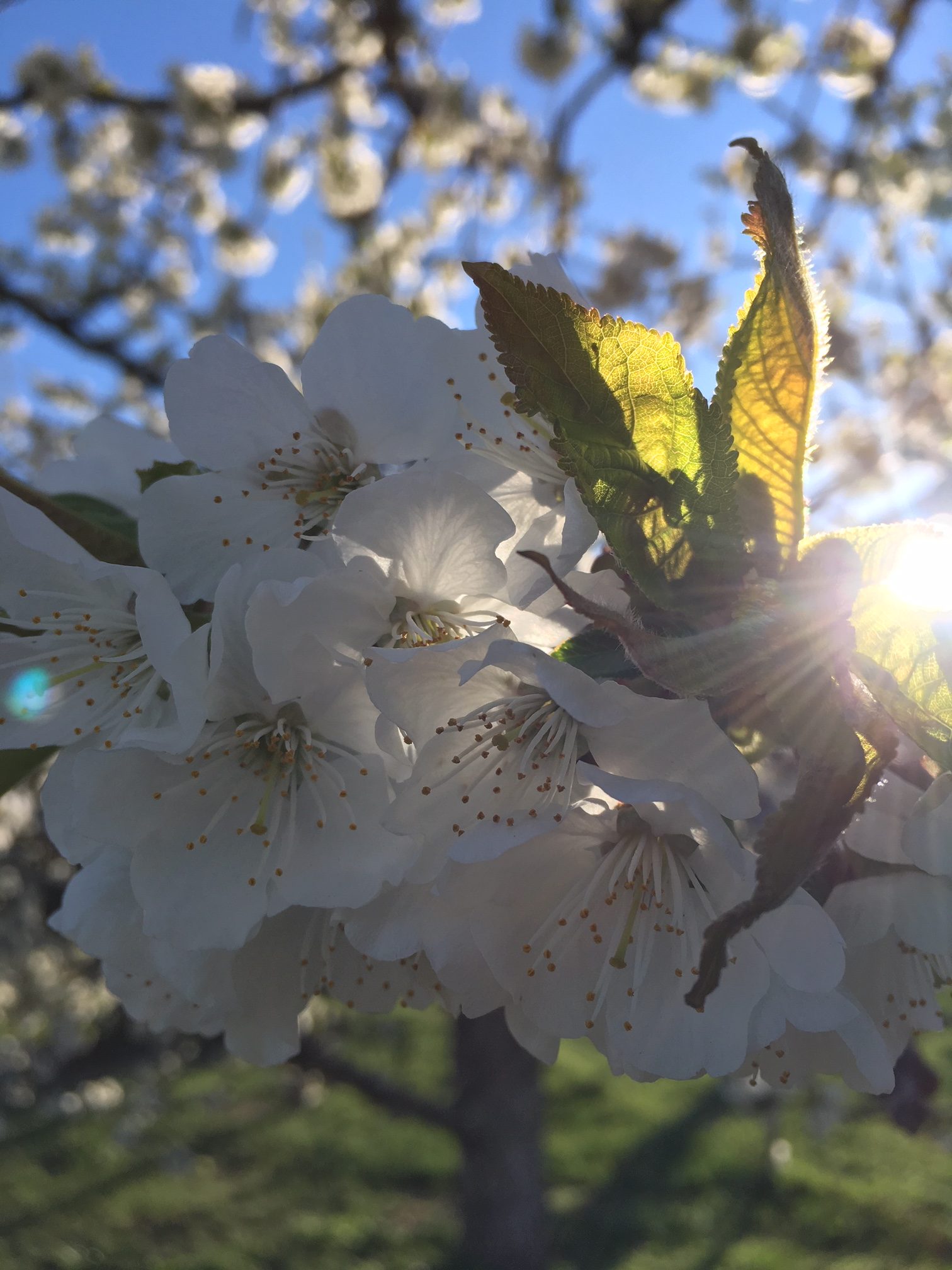 The daffodils, tulips and fruit tree blossoms yet again signify the start of another amazing season at Backyard Farm. It was a long winter, but to be honest, we did not take the opportunity to rest as much as was intended. In the pursuit of evolving a culinary experience at Backyard Farm, we commenced and completed a modest, but impactful kitchen renovation. A friend and client of ours did some amazing tile and flooring work, helping my original vision for our cooking space finally come to fruition. In addition, a few minor changes with a more personal touch to add to the many shiny things to look at while dining with us. We are so excited to share these changes with our many return guests! We took our first bookings for the 2019 season in February, allowing us to get a feel for our new kitchen space, and it is unanimous that our team is more inspired than we have ever been!
I am sure our feelings of "cabin fever" were shared with many. With spring later than usual, it meant the long list of farm chores was a bit compressed this season. Tradition for us at the farm is spending early spring tackling the orchard prunings, fertilizing the orchard with mushroom compost, transitioning the BYF chickens to their summer "Casa", getting the irrigation systems ready for the summer(on both properties), as well as various maintenance needs on our little piece of paradise. Somewhat ominous seeming indeed, but Mikkel and I enjoy the entire process, and the "hands on" effort turns into rewarding and wonderful things…Knowing I will be spending much of my time in the kitchen very soon, I find the outside farm "fitness" cathartic, and it serves as a catalyst for menu development while I envision the impending bounty from the farm. Each year, we choose a developement project from the master plan so to speak, and we always wanted to build a "farmy" fence across the front, and this was the year! Kyle, Merv and I managed to put up a cedar split rail fence in a day, and I was inspired to build a edible archway as a showpiece for the entrance and future garden pathways. Each fence post and rail is unique, and we are just thrilled with the end result. Mikkel has planted a few climbing things to enhance the arch over the next few months leading to summer, and we can hardly wait to see it fill in.
And so now the transition from the last few months of farm work back to the kitchen begins. I am more inspired than I have ever been, and really excited to share our story of our farm to table lifestyle. We have made a few changes in the pursuit of our future vision, and to capture the essence of what food and dining means to us-not to mention making an experience with us as memorable as we can. We are so appreciative for the opportunity to support our family through our business and passion for food , and look forward to the best season yet! We have some very exciting events booked this year, and are looking forward to getting back in my clogs, and lay the rubber boots to rest for a bit at least.
This week the season truly begins, with Oysterfest upon us(look for us on Saturday Night at Watermark Resort). Next week is the very first Road 13 Winery dinner in the series, and we couldn't be more excited! This May 4th dinner is sold out, and it is looking like many or the future dinners are close to selling out as well! Great news for us, and we have been in discussion about looking at shoulder season dinners if it is of interest to those who would like to attend….Truly not to be missed, we bring our food philosophies to the winery, showcasing seasonal, thoughtfully grown and prepared ingredients to showcase the beautiful wines of Road 13. Recently we had an opportunity to share a few stories and wine pairing recipes this weekend with The Vancouver Sun and The Province about these dinners, and our farm. A big thank you for the continued support of Road 13, as we have had the opportunity to represent their wines for these dinners for 6 years! Truly we work very hard to reciprocate the love….For tickets to these events, contact the winery directly. For future events, check out our events page here:
https://backyard-farm.ca/events/
For inquiries into how you can book a private, tailored culinary experience at Backyard Farm, check out the calendar page and email us for pricing and availability at: info@backyard-farm.ca 
Much more to tell, but I have a few more yards of compost to shovel….In the meantime, check out this recent article and recipes printed this weekend! We look forward to what the 2019 season has in store, and thanks for your interest in Backyard Farm!
https://vancouversun.com/life/food/recipes/backyard-farms-okanagan-chef-serves-up-lesson-on-sustainability