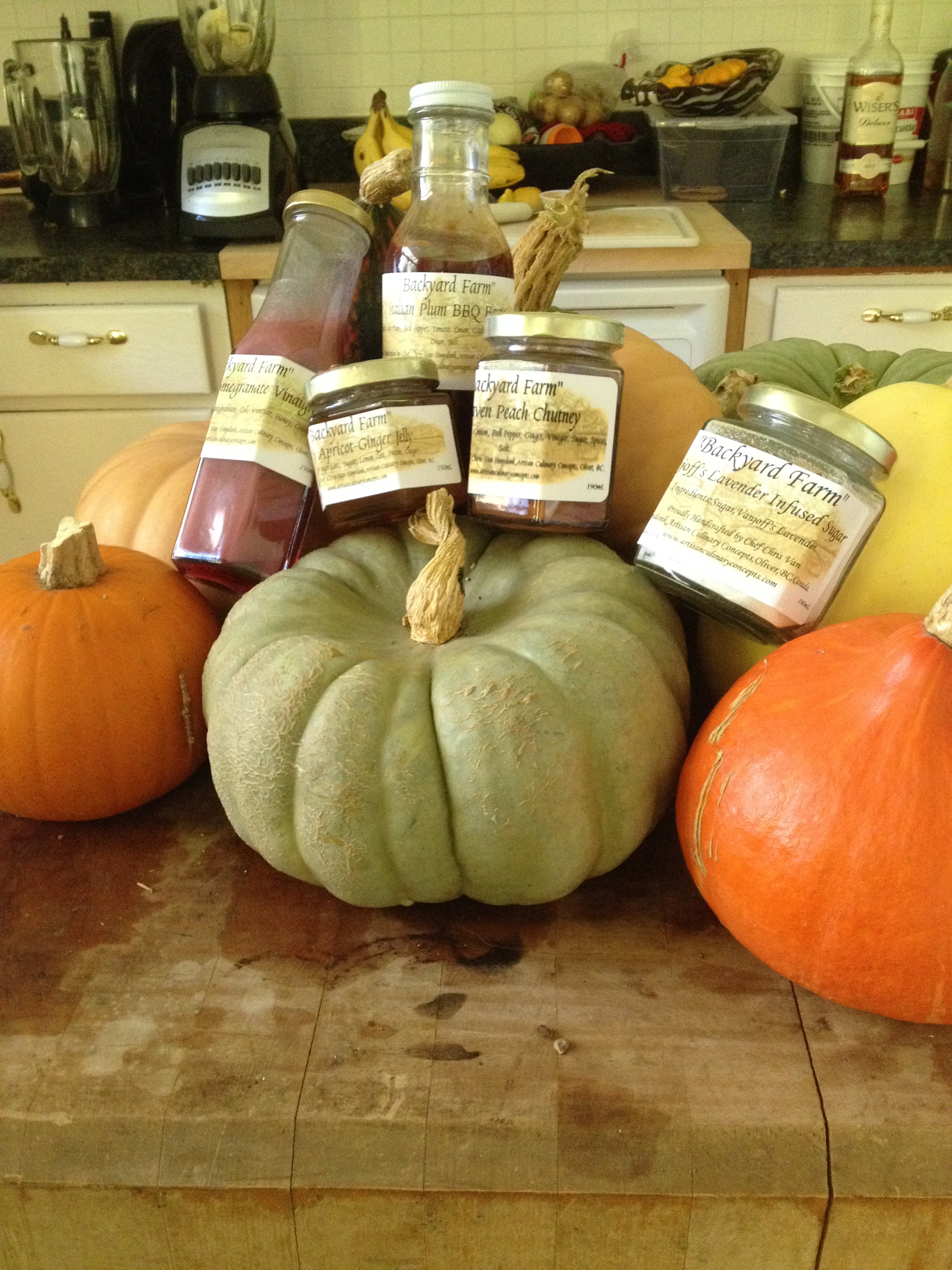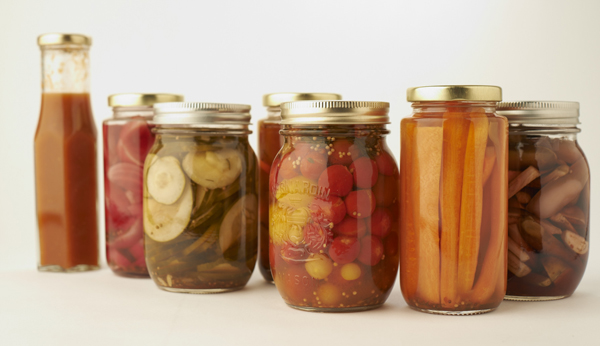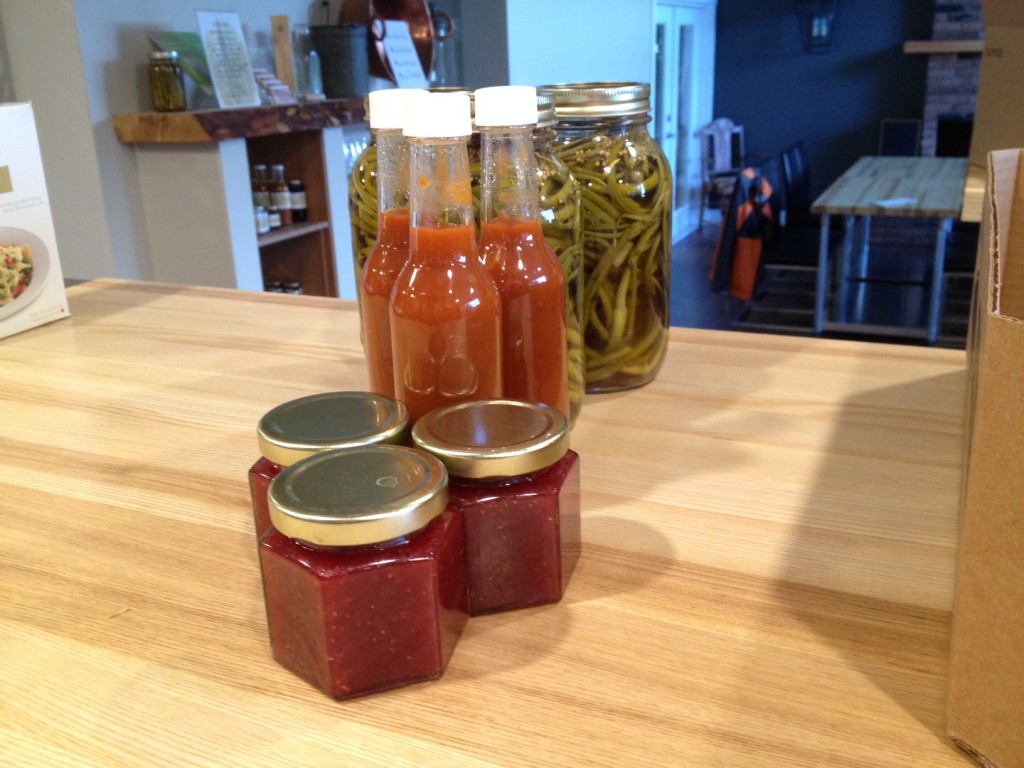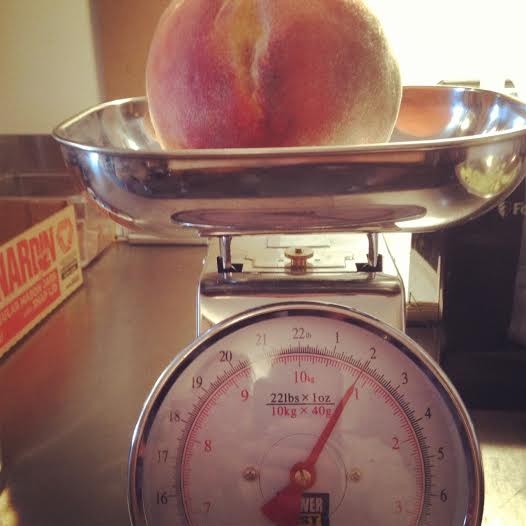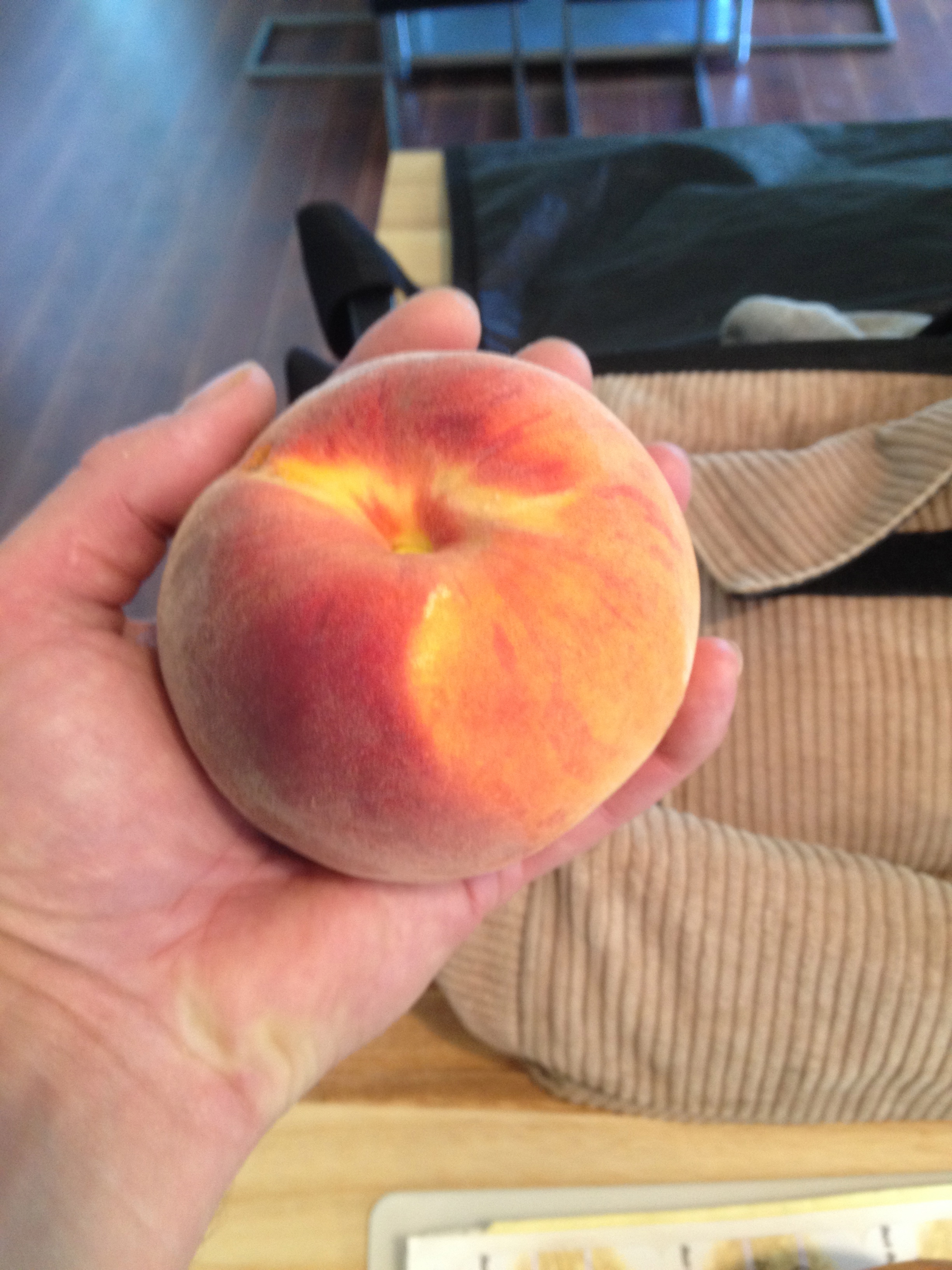 "Backyard Farm" Hand Crafted Preserves and Products
Classical cooking methods are at the forefront of my food philosophy. With this in mind, it is the "old world" thought process that inspires "Backyard Farm" products. From my recipes developed with all natural, sustainable, fresh and high quality ingredients-to the preserving of these products, utilizing local produce year round, and preserving at the prime state of ripeness.
I offer an extensive list of evolving products for wholesale or retail sale, on their own, or as an extension of the uniquely Okanagan Culinary Experience. The majority of ingredients and produce are grown on our 2 acre property, using organic practice methods. Additional quality ingredients are sourced locally, from other like minded, passionate growers and suppliers. We are proud to represent their efforts in our menus! Some of our culinary partners include:
Fester's Peppers, Localmotive, Delicasea Seafood(Road 17 Arctic Char), Two Rivers Meats, Codfathers Seafood, What The Fungus, and a few foraging friends for some local wild ingredients.
In addition to these hand crafted products, you may find some filled chocolates, a loaf of bread or two, and we can likely part with a few items found on a tailored menu. 
The last few seasons we have made our Backyard Farm handcrafted retail products available in the wineshop at Hester Creek Estate Winery and  Noble Ridge Winery. The newest production of handcrafted products are always available on the shelves at Backyard Farm, feel free to drop us a line to arrange a visit for a few things for your pantry or next dinner party!
Assorted Marmalades,Jams and Jellies(savoury and sweet)
Heirloom  Hot Sauce (recipe was developed in 2008 in the kitchen of The Sonora Room Restaurant, at Burrowing Owl Estate Winery)
Chutneys
Vinaigrettes and Marinades
Pickled Vegetables
I love experimenting with new recipes, so please contact us directly, or visit our retail partners for our exclusive handcrafted products.
Farming Partners and Suppliers
Our passionate and dedicated supplier lists have evolved throughout the last 6 seasons and we are proud to represent our partners in business on our tailored menus.
For all of our specialty meat and poultry needs, we use Two Rivers' Meats exclusively. We share a passion for ethical sourcing and harvesting of only the highest quality meats and poultry, being careful to only purchase meats that are free of hormones and antibiotics, from farms as local as possible, the majority being located in BC.
We are also proud to have a very passionate fishmonger in Jon Crofts of Codfathers Seafood in Kelowna. We purchase only oceanwise certified seafood, in order to do our part in sustainable fishing, and are acutely aware of our responsibility to support the biological management of our fisheries for now, and the future of our clients, business and family. We also are proud to showcase the efforts of the family behind Road 17 Char, a local oceanwise certified Arctic Char farm. Located only a mere few kilometers from Backyard Farm, the Klassen family has been raising Oceanwise certified Char, naturally and sustainably-the product is truly second to none, and we receive it only a few hours(at most) after they have been harvested.
Food and Wine Culture  Partners
For the last 9 years, we have had the pleasure of cultivating relationships with local winery and hospitality partners. Our "events" page reflects public ticketed events through our partners in business, We are proud to represent Painted Rock Winery, Riverstone Winery, Noble Ridge, Mythology Vineyards, Dubh Glas Distillery, French Door Winery, Le Vieux Pin and La Stella Winery. Black Hills, Code Wines.
In addition, we have recently partnered with Luxury Mountain Vacation Rentals, Offering our hospitality and private chef services at Big White Ski Resort this winter season. For information on booking a private villa, and our services, check out the link here: https://www.lmvrentals.ca/backyard-farm/