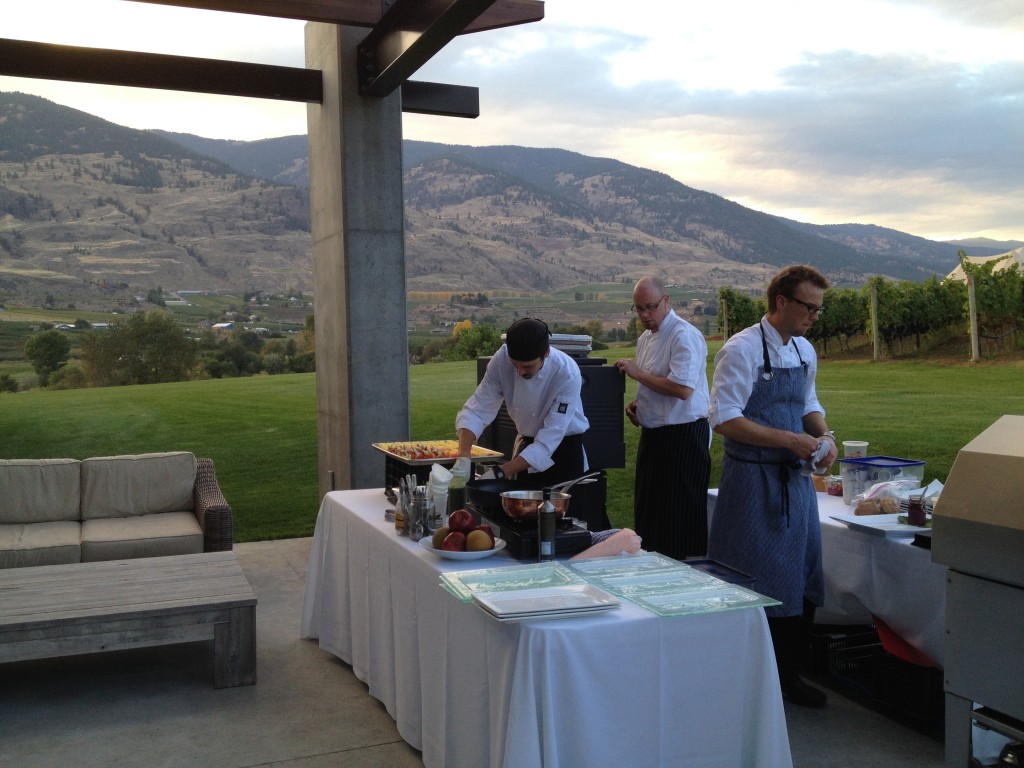 Well the fall wine festival came and went again, and another successful summer and fall season makes way for winter. Harvest is in full swing, and  of our winery partners share the excitement of this vintage's potential. Fall chores have begun, with Mikkel and I tending to the property, excited for what the 2015 season will bring to Backyard Farm.
And as we replace the sound of rustling leaves falling from the orchard, with the crackling of the fireplace at the Chef's Table, holiday bookings have started. As the weekend dates are filling fast, we recommend settling on a date as soon as possible if you may be interested in joining us to celebrate the beginning of the holidays in the South Okanagan. We offer tailored menus, specific to each client-supporting our local producers, with quality in mind. All menus are developed paying tribute to the wines you would like to showcase from your personal cellar, or a winter wine country tour. Backyard Farm Chef's Table can host an intimate group up to 20 guests, with a $500 minimum to confirm the space for your private holiday party. Please check out the Calendar page on the website to confirm the date you are interested in is available. Contact me directly for further details or questions: chris@backyard-farm.ca.
A few photos of our events paired with the space itself. We will look forward to cooking with you at the farm!
Chris