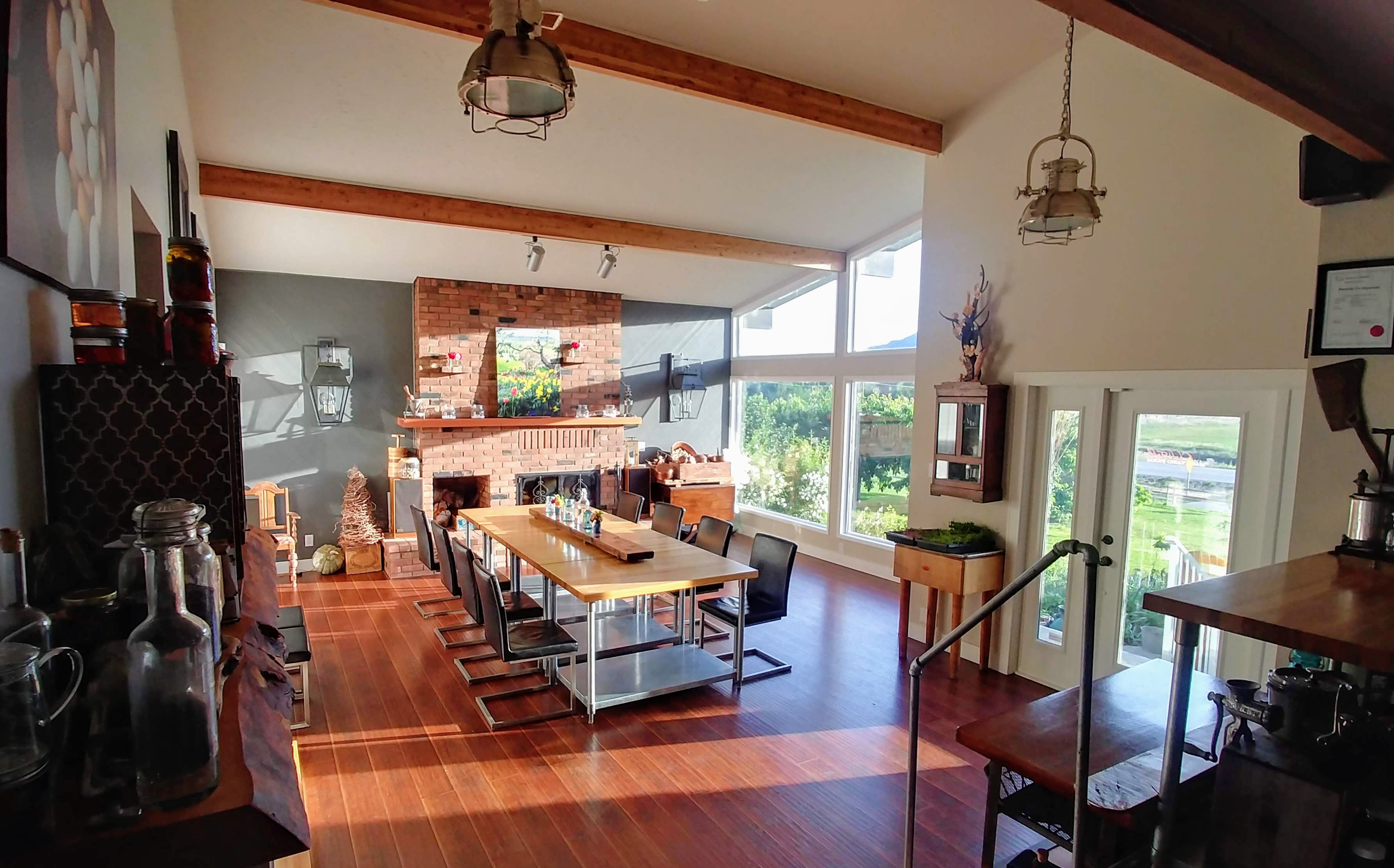 After a much needed rest for the month of January, the time has come to return to the kitchen in anticipation of the upcoming season. With much future development in the works for the farm and business, Backyard Farm is looking to hire some new members for our culinary team this season and beyond. Although Covid will be cause for some adjustment likely through this year,  our diversity of offerings paired with a full peak season of bookings already is cause for a  need for some "extra sets of hands" to round out our exclusive kitchen brigade.
Positions are available for ambitious, dedicated and passionate individuals looking to contribute to, and expand on our growing business.  As we are a small, close knit team, we are seeking those who share a love of the culinary craft, along with a strong work ethic. Experience is an asset, although we are eager to hire those who possess an interest in creativity and gaining further knowledge of their craft. The strength of our team is truly based upon the contribution of everyone, making it critical that those interested are a "right fit" within our entire team and family. We offer very competitive wages, along with a gratuity share. Our business focus is in offering an encouraging and positive atmosphere, with much opportunity for advancement and progression. Menus are developed weekly for our clients, with an emphasis on including ideas and recipes from everyone within our team. Focus is put upon a quality minded approach to sustainable sourcing, using seasonal ingredients from our 2 acre orchard property, along with our like minded farming partners and suppliers. All meats and seafood ingredients are sourced from ethical farmers, as local as possible. We truly make the effort to support responsible practices, and local procurement. Our food philosophies are centered around ingredient driven, french methodology and techniques while putting an emphasis on representing Food, Wine and Farm culture in its truest form. Our diverse offerings include private dining and multi course menus for intimate groups(up to 20) on site, along with offsite catering and wine pairing events with our many high profile winery clients. We also grow, harvest, process and preserve the majority of ingredients from the farm with the opportunity to learn about and grow the food we prepare for our guests and clients.
Positions available include(but are not limited to):
Culinary Apprentices: 1st, 2nd and 3rd year with the opportunity for sponsorship
Red Seal Certified Journeyman Cooks
Chef de Partie
Junior Sous Chef
We are accepting resumes for these positions, and will arrange an in person interview, and working interview for successful candidates. Positions are year round, with the exception of a 6 week closure from Jan 1st-Feb 14th. We will consider full or part time requests, and we guarantee 2 consecutive days off per week. It is our preference to have long term employees, although we also consider seasonal employment for those interested in a summer position. Starting date will be Mid March-May, with a commitment until at least Nov 1st. We require all applicants to possess "FoodSafe" Certification(or equivalent). Wages are $16-$22(negotiable) per hour pending position and experience. Transportation is a must, due to our location.
If this unique opportunity in the beautiful South Okanagan wine region is of interest to you, please forward your resume with references to chris@backyard-farm.ca
Feel free to contact us with any further questions about this opportunity as well!