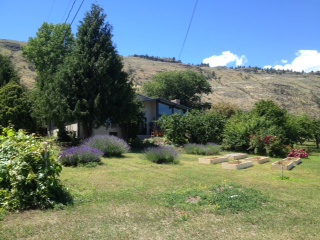 After an amazing first season with our doors open, we are excited to anticipate what 2015 has in store for us!
The doors are closed on the kitchen for a brief period of time, as we enjoy welcoming our first little one into the world. What an amazing finish to 2014, with the birth of our daughter on the 27th of December. The development of our humble business was inspired in large part by growing our family. Mikkel and I are thrilled with the prospect of raising a little one on the farm, and expanding on our desire to work and live from home. This upcoming season is sure to be one of the best yet,  I'm already fashioning a harness for the golfcart, ensuring the baby will be tagging along with us as we tend to the orchard and gardens. In addition, we are well underway in renovating the back of the backyard farmhouse to better accommodate a little prep-sitting and "daddychef"-daughter time…..And so a different kind of multi-tasking is sure to be part of our lifestyle here on the farm from this point onward! What a wonderful place to grow up, very exciting for the future of Backyard Farm! In addition, we are "marinating" on a few plans for an outdoor dining area, nestled amongst the heritage orchard. Depending on timing, it  may be available next summer as an option for our guests joining us for a Chef's table dining experience. I will keep you posted as this project develops.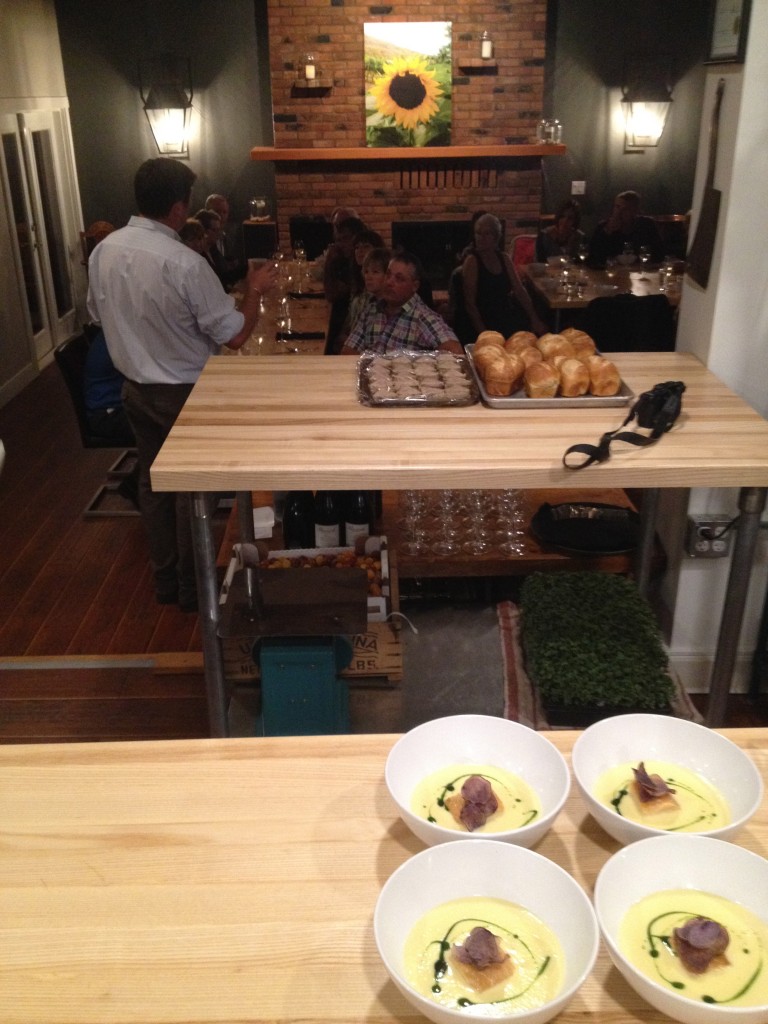 The chef's table will open its doors, and start taking bookings as of Feb.1st. Although we are enjoying a bit of post season hibernation time, it will soon be time to start preparing for the upcoming spring season. The orchard has been pruned, and hopefully sooner than later the tulips will start popping up and the buds will start forming the bounty of organically grown produce around the farm. We already have confirmed some very exciting partnerships for 2015, most are available for public sales in the upcoming months.
We are just confirming dates for a few Cooking Class Dinner Events at Hester Creek Estate Winery. Open to 14 guests, we will have the opportunity to develop 4 course menus paying tribute to some of the wines Hester Creek's delightful portfolio. I will most certainly post these dates once they are confirmed, you can also visit the Hester Creek Estate Winery website for further details: http://hestercreek.com/events/
We have also confirmed a much anticipated event with our friends at Maverick Estate Winery on Saturday, May 9th. I am excited to participate in the very first release of Ella, the first vintage of my friend and winemaker Bertus' old world style bubbly. Details are still in the process of being finalized, but look forward to information on how to  join us for this event. We are also discussing dates for this season's Maverick winemakers dinners and a few other possible opportunities to work together. Any opportunity to showcase Bertus' passion for his craft tends to be an inspiring one….www.maverickwine.ca
The end of this month we will be contributing to the Desert Sun Counselling Centre's annual fundraiser event. This year the theme is "Diamonds are Forever". We are joining some of the local culinary talent in creating a memorable event yet again, and for a great community cause. Here are a few details to get your tickets. Seats are limited.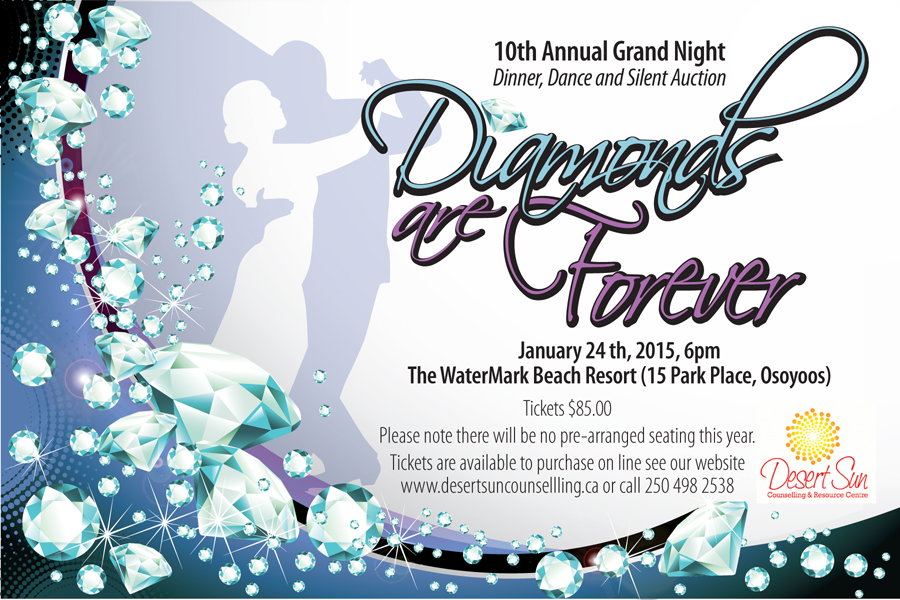 We have also confirmed a few dates joining our friends at Blue Mountain Estate Winery. We payed tribute their wines in September last season celebrating the excitement of another year's harvest. Details are in the works, we will be certain to post them once they are finalized. We are really looking forward to pairing with their outstanding portfolio! www.bluemountainwinery.com
Summer Dinner Series dates at Road 13 Estate Winery have been confirmed for 2015. These stellar wine offerings inspire creative menus with ease, and guests are treated to the story behind the wines in an intimate setting. Visit their website for more details:road13vineyards.com
Last year we had the pleasure of participating in a few events at Painted Rock Estate Winery. One of our largest weddings was hosted at the winery in addition to a Visa Infinite 3 course wine paired lunch. Just a spectacular setting, and wines. We have a few pending dates partnering with the talented team at Painted Rock, and are looking forward to sharing the details once they are available. www.paintedrock.ca
Many additional events are coming across our desk, when the kitchen is back in action, we will be sure to provide updates in future postings. In addition, dates are available for private chef's table bookings and cooking workshops. We will also be attending a few local events in the spring, and be taking offsite artisan catering bookings for this summer.   We are looking forward to slipping the clogs on and getting our preserving line shelves fully stocked-likely we will also have some Backyard Farm products available on a few very limited wineshop shelves.
I will be out of the kitchen until Feb 1st, however, if you are interested in joining us for a private Chef's Table Experience,or workshop, private chef services or Artisan Catering please contact us for further details. I will be monitoring my emails in the interim. We may also be hosting a few workshops and events with very limited seating, so keep checking in with us! We are looking forward to another great season, cooking, living and working on our 2 acre slice of South Okanagan paradise!