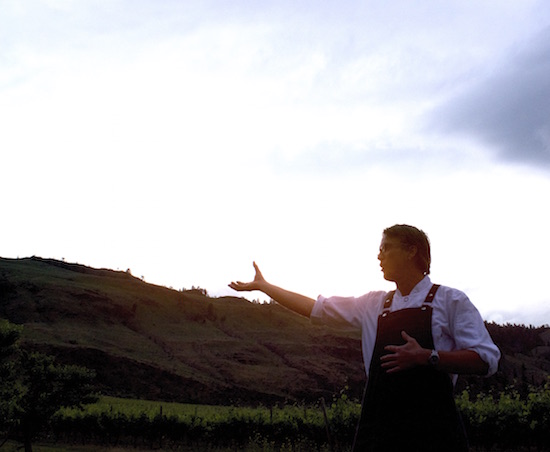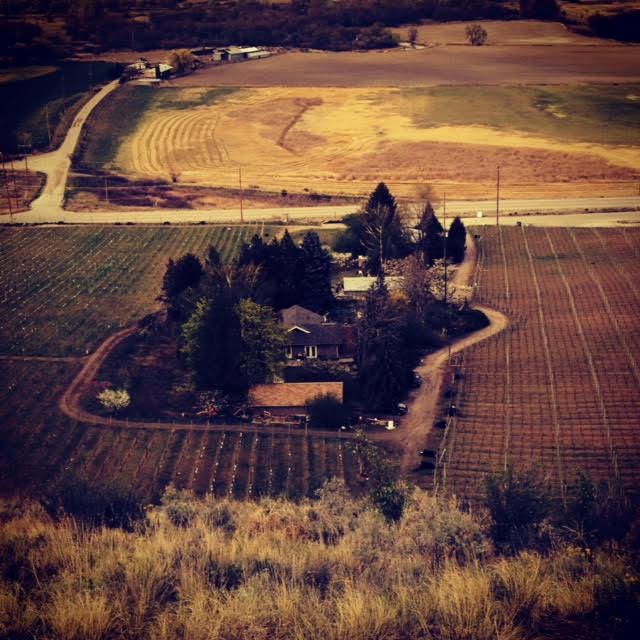 Well, we are getting ready for our last private chef's table booking of 2016, and wanted to wish everyone a fantastic end to 2016!
Our passion project has certainly exceeded our expectations yet again for the 3rd season of operation. An overwhelming amount of our clients this past season were return guests, and we certainly feel incredibly grateful for the support! We also had many opportunities to share our story with media tours and publications, leading to some amazing article inclusions representing much of the talent and visionaries in the regional wine and culinary industries. You can find a few of these articles posted earlier this year in our News Forum…..
2016 has seen Kyle "the chosen one" finish his apprenticeship and obtain his Red Seal Certification in the Cook trade. No question his dedication, dependability and love of the craft is a huge component of our continued success, and I certainly look forward to watching him grow as a young up and coming talent in our industry. We are very proud of him, and all of our clients unquestionably see how happy he is to be in the kitchen! As the very first Apprentice at Backyard Farm, it will be challenging to mentor another apprentice as invested in our dream as Kyle is…This said, looking toward 2017, I am on the hunt for our next apprentice to carry on the mentorship piece at the farm, and hoping to find the right candidate to fit within our modest team. Any interested candidates can contact me to discuss this opportunity further, and please pass along this opportunity to anyone you may feel would be a good fit, or is looking for mentorship in achieving and finalizing a culinary apprenticeship with us. I will be formally posting this apprenticeship opportunity early in the new year…
This year ,yet again, was an amazing fruit year on the farm. Our heritage variety trees provided a bounty of tree -ripened fruit for our menus at Backyard Farm, and for our offsite private chef services and winery clients. Our 5th year of "Organic Practice" fruit has proven one of the best yet for us, and with Ainsley just turned Two, she has allowed for Mikkel to find the gardening and processing a little bit more manageable….We also realized our dream of having chickens! We have waited almost 10 years to have our own flock, and in April of this year we got our first run of Rare Heritage Breed laying hens. We nurtured the chicks, and they finally started laying in September, providing us with Organic, free range eggs for our home and at the farm. Not only are the chickens themselves very entertaining, but they will also add to our desire to practice biodiversity and pest control on the farm. We maneuver the ladies in their poultry fence under the trees and they consume the bugs, fruit culls, scratch and fertilize for us. We are thrilled that they are finally laying, and look forward to having some extra eggs around to sell when the opportunity arises. Honestly, I have never had better tasting eggs!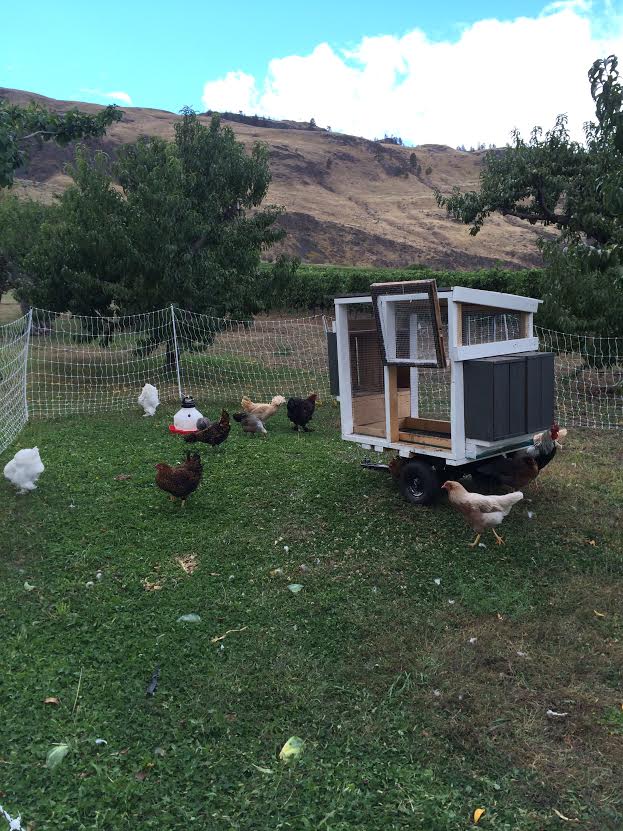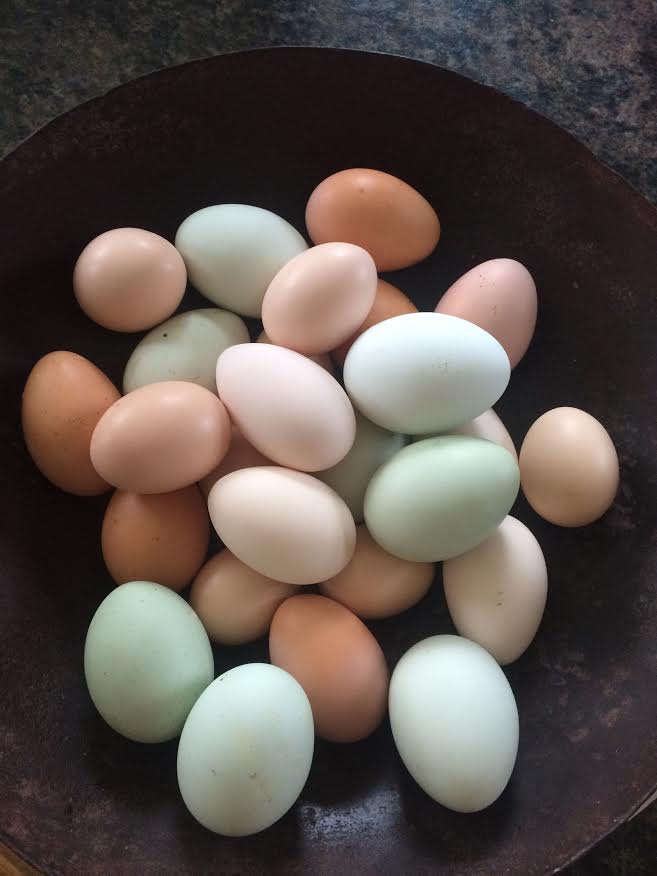 In addition to our chickens, we had 4 bee hives on the farm this year courtesy of Kevin Dunn of Okanagan Wildbrush Honey. They have since gone to their winter hibernation home, but apparently they were very happy here! Kevin was very impressed with their production, and anticipates bringing at least 6-8 hives back to the farm in early April for the season. We are really excited to have them back, not to mention the mentorship Kevin has offered us. We have a very large honeycomb that makes its way onto menus on occasion, and it is just delicious….
Furthermore to these additions to our Backyard Farm dream, we had yet again increased business volumes and pre-bookings. Although the demand has increased, the number of available bookings will not necessarily increase. Our vision has and will be motivated by finding balance in life, between being a farmer, daddy, mentor and chef. Truly, I am still exploring and adjusting the business to reflect this desire for balance, but Mikkel and I have found ourselves to be the most fulfilled in life as ever. I feel that the meaning of success is different for everyone, and for us, it is making a priority of family. For 2017, we have already seen a vast increase in pre-bookings, and anticipate a longer waiting list next year for a culinary experience at Backyard Farm. Our hope is to encourage our prior guests and winery clients to book early for next year, as we would love to have you join us, and provide our culinary services for you yet again! In addition, we already have confirmed dates for many events with our winery partners, and will post dates and where to get tickets in the early New Year. I plan to update the website with an "Event" forum for easier access to these dates. Furthermore, we are strategizing and planning to host some shoulder season culinary workshops at Backyard Farm, starting in February, so look out for upcoming dates as they will be limited to 10 guests per workshop. If you are interested in receiving information on any public events or workshops, please email us and we will put you on our mailing list-we would love to cook with you! In addition, if you are interested in our Catering and Private Chef Services, or for more information about our private culinary demonstrations or workshops, we would love to forward further details for you. Our Calendar page will continue to show our availability for the upcoming season as well, so don't hesitate to take a look if you have any preferred dates in mind! If you are wondering, we are available for bookings all season long, as many of our local restaurants close up until March….
As 2016 comes to a close, all of us at Backyard Farm want to extend a heartfelt thank you to all of you that have supported us over the last 3 seasons. This support in our business has created a future for our business and family. For this, we are incredibly grateful! We are looking forward to next season, as we continue to grow Backyard Farm and enjoy life, family and business in the South Okanagan, and in our beautiful wine country region. May 2017 bring you continued success, laughter and love. We look forward to sharing our love of food and wine culture in the upcoming year with you! Happy New Year from our family to yours!