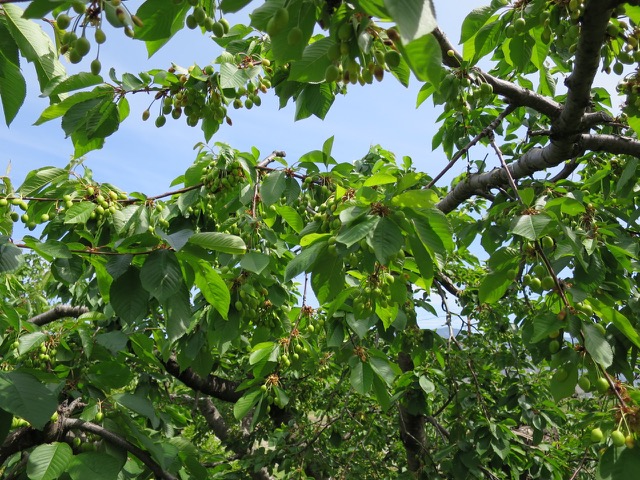 After a busy and fulfilling week, it certainly is time for a bit of an overdue recap of this wonderful start to the 2015 season! I must admit it is a bit strange to have a May long weekend off…
From the looks of our heritage fruit trees, the fruit(especially cherry) set is amazing this year! The sound of bees spreading their pollinating love is so soothing, and soon Kevin will be bringing by our very own beehives to join us again for the summer. We most certainly are excited to share a little "Backyard" honeycomb with our guests this year! As if the honey wasn't enough, Kevin has agreed to mentor us in beekeeping, and both Mikkel and I are really excited for the opportunity of mentorship.
It may have seemed as though I flew under the radar for a little bit, but I have been a busy chef, pretending to be a contractor…We decided to move forward and demo phase two of the farmhouse to build an office and common area. With much help from the very talented and seriously hard working Jay Dupuis-couldn't have accomplished this task without his abilities and experience-not to mention he is a salt of the earth guy, with a great young family. Here are a few before shots
We needed to make use of the space, brighten and clean it up for daddy-daughter prep days and visits, client meetings, and office space. Jay, myself and Kyle (with some help here and there from family and friends), conquered the carpeted beast between Dec 15-March. New everything, was lots of work, but the end result is better than we expected for sure. Here is the aftermath of our efforts….
And so my difficulty in sitting still caused a conversation for commencing phase 3. Since March, we have been working hard to finish the final indoor renovation. The VIP, in-law suite is about 80% complete, I am excited to share those photos when we get a bit closer..
Now that may is unbelievably half over, the busy season has quite obviously begun. I have the pleasure to share my passion for food and our farm with a number of guests already this season, and feel even more inspired by the wealth of interest in my vision! May 9th and 10th was the Maverick Estate Winery "Ella" Sparkling release brunch. Two afternoons with 20 guests joined Bertus and family at the winery for a reception and disgorging demonstration and pre-brunch reception. The guests jumped on the shuttle courtesy of Landsea Tours, to be brought to Backyard Farm for the first ever brunch in our space. We paired this glorious example of old world, traditional Champagne style bubble with some handcrafted pastries, and a main course backyard farm rendition of "Eggs Benny" to showcase Ella.
Poached farm egg, Applewood Smoked "Ted's Trout", Backyard Farm Sourdough and Spring Leek Bread Pudding, Rhubarb Hollandaise and three potato hash.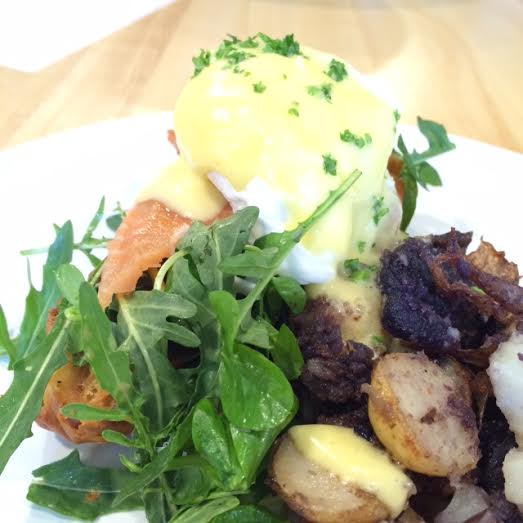 Here is a few more candid shots of our afternoon to celebrate the release of Maverick Estate Winery's "Ella" Bubbles.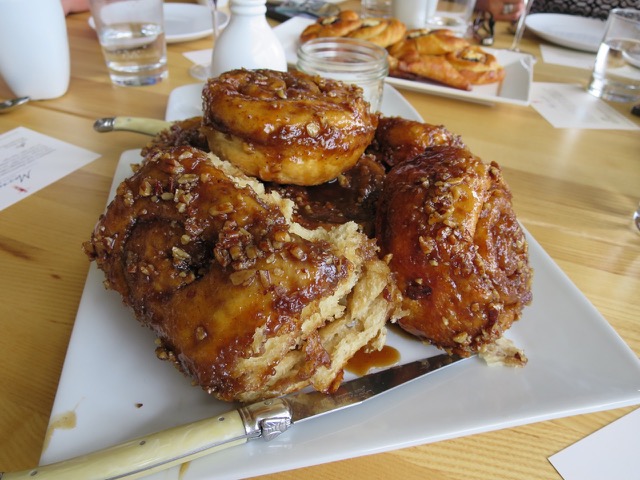 What a great event, and representing a very talented friend and winemaker is our pleasure. We have confirmed dates for our Fall Winemakers Dinner series with Maverick Estate Winery-October 10th and 11th. We will forward more details later in the season, or visit the Maverick website for details. Seating is very limited, and tickets sell fast………
Six times a season, I take my knife kit on the road to Hester Creek Winery, paying tribute to their wines through food for an intimate setting of 14 in the winery demo kitchen. My good friend Roger(whom I have know from my apprenticeship days), decided to bring the winery staff in for  lunch on Wednesday afternoon. What a pleasure to have them see what we have been up to in the last few years…..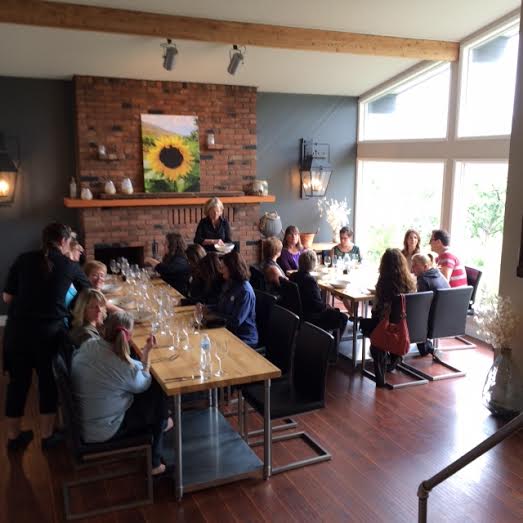 To finish up the week, Destination Osoyoos brought in a couple of food and travel writers for a cooking demonstration and three course lunch. Always a pleasure to share our story, and the story behind many of our farming and producer partners! Check out our twitter feed for a few candid shots of fileting a beautiful Char from our friends at Delicasea in Oliver, and "the chosen one" apprentice Kyle teaching the art of making Ricotta Gnocchi-or as we prefer to call them, "fluffy, crispy, pillows of love"………. Our twitter handles-@byfchef, @hooydonk_van
What an awesome start to the season, living my culinary dream!!! Looking forward to what is around the corner!! As I enjoy some much needed family time this May Long, all the best to you and yours!