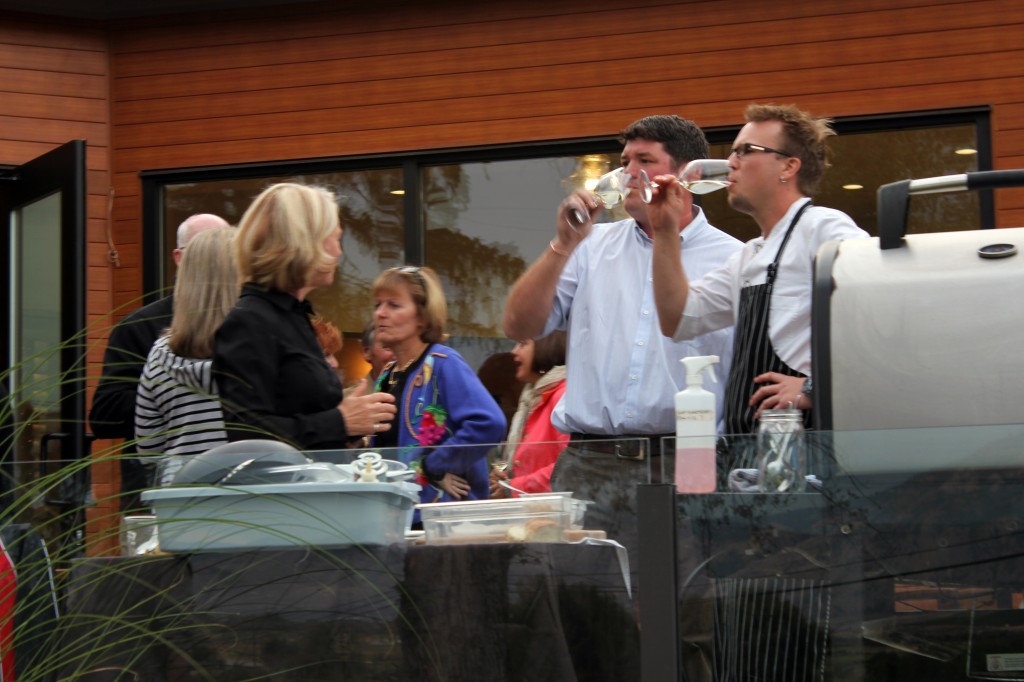 As the inaugural season at Backyard Farm comes to its conclusion, I have had a chance to reflect on many of the events and bookings that helped our successes exceed all expectations! It is with the support of our friends in business and family that we can attribute this amazing opportunity to share our love of our region, of food and wine-not to mention doing so in great company………
I wanted to share a few photos i just received of the first Maverick Estate Winery winemaker's dinners this past October. Big thanks to Bertus' sister in law and her Beau for capturing the magic of the evening through the lens of their cameras.. For two evenings, starting at the winery for a reception and tour, twenty guests joined us at the farm for a 4 course, wine paired dinner. Bertus and I spent the evening telling the story behind the wine pairings, it was a pleasure to represent his wines through our cuisine!  An unbelievable experience for me to have an opportunity to work with Bertus as my neighbour and friend,  someone who is undeniably passionate about his love of wine. I look forward to the release party in the spring for his bubbles-Ella, we will be confirming details in the new year for ticket availability for this intimate and engaging event in May. We will also be discussing some ideas for additional food and wine paired events throughout next season…..
What a warm welcome in the Maverick Tasting Room!
Some shots of the wine pairings in the kitchen at Backyard Farm…..making you a bit peckish?
This past weekend of private holiday parties was a great finish to our season! It was great to host many of our friends in business, and celebrate the season together before we take a bit of time for family. The amazing support for our business enabled us to spend 6 weeks welcoming our new addition to the farm. To say we are excited is an understatement, and life on the farm is most certainly going to change in a big way…Please understand our need for privacy as our backyard farm family grows…
Many contributions made our dream of raising our family from our home and business on this two acres of paradise, and for that we are very grateful! Operating an independent business comes with a certain measure of risk,  the overwhelming support of our community of friends, family and businesses have helped us realize this dream……Backyard Farm will be taking bookings for next season with the kitchen back in production February 1st. We will still be monitoring emails, as many peak season dates have limited availability. Please do not hesitate to contact us with your inquiries, we will do our best to reply as soon as is convenient. I can be reached via email at chris@backyard-farm.ca.
Next season will be quickly upon us, and a few events are just around the corner. On January 24th, we will be participating in the annual Desert Sun Counselling Centre Grand Night fundraiser. Here are the details to get your ticket and join us for a great cause!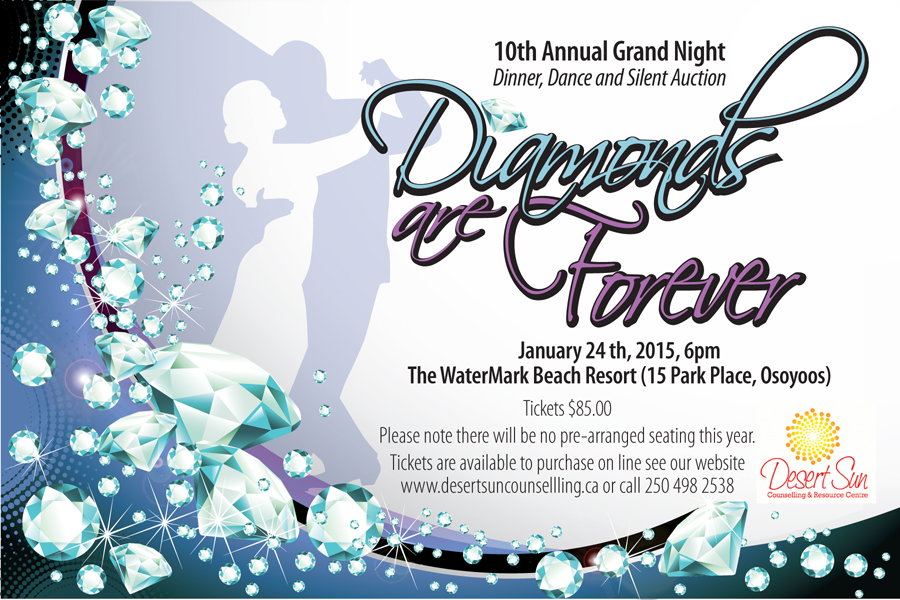 In addition, we have some events scheduled for next season, so keep checking the website for details on the Road 13 Winery dinner series, as well as details for public ticket sales.
As the holiday season truly begins, we wish everyone all the best with your family and friends. May you enjoy good food, wine and company with the prospect of another fulfilling year ahead. All the best, and we look forward to cooking with you next season!