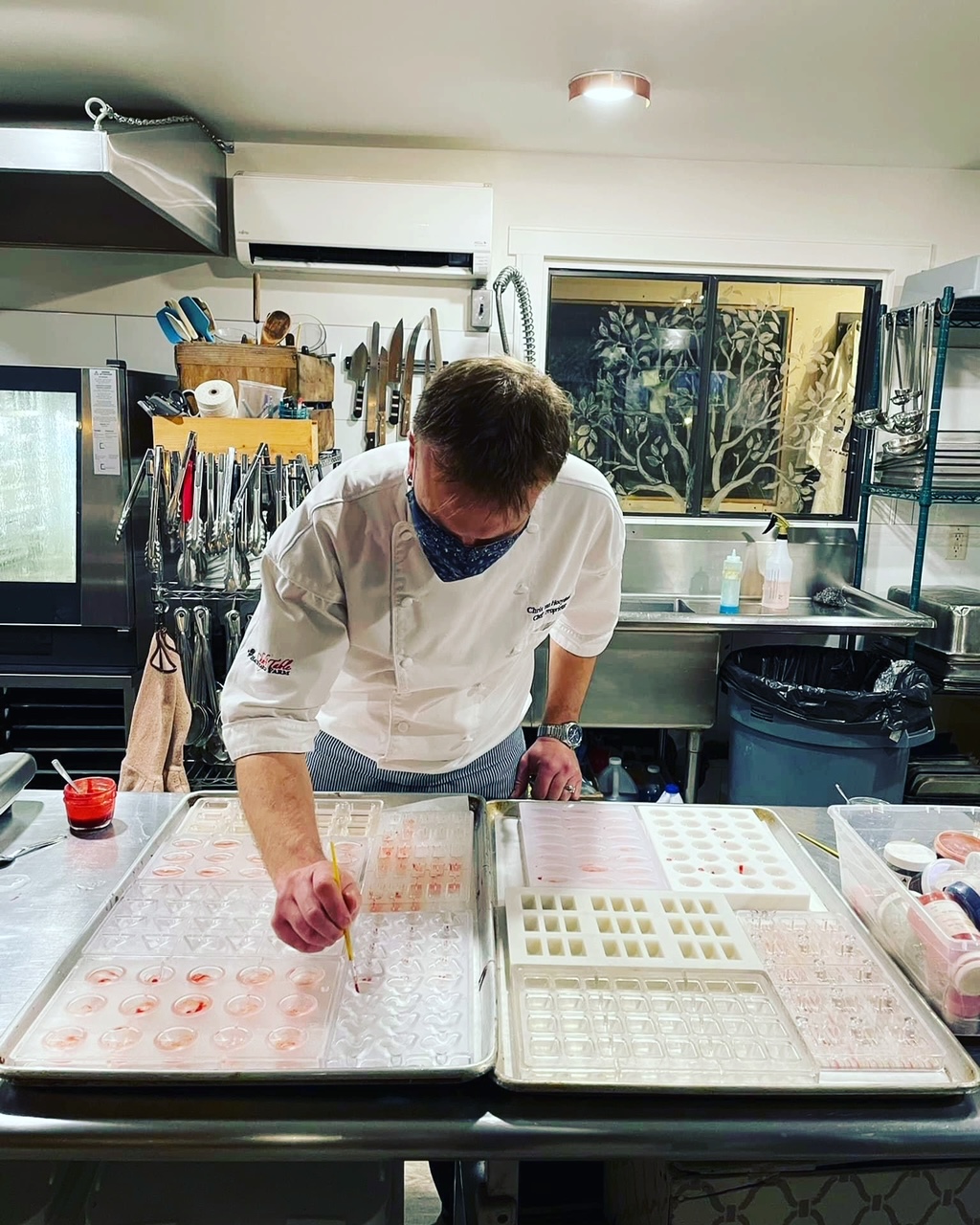 Life is all about challenges. In fact, it would likely be rather boring without…..I have challenged myself to offer a handcrafted chocolate to every guest who enjoys a culinary experience with Backyard Farm, either onsite, or offsite. Seems I enjoy the cathartic release of it. With that in mind, I have been very heavy into production to enable you to enjoy some of my "sweetness" for the holidays. It is a labour of love, with all "farmhands" on deck. Mikkel stencils the boxes with festive beauty, and our little elves help with labelling and ribbon tying. Amidst the holiday parties, we wanted the opportunity to share in some holiday chocolate love with you! I use Michel Cluizel Chocolate, one of the highest quality chocolates available, and one of the oldest chocolatiers in France.
Each box contains 12 hand tempered filled chocolates, for $20 each box. 
3 each 55% Dark Chocolate-Peppermint patty
3 each 55% Dark Chocolate-"Sage Advice" Whisky Caramel 
3 Each Ivoire(White Chocolate)-Backyard Peach, Ginger, Cardamom
3 Each 38% Milk Chocolate-Backyard Cherry, Wolf Tree Coffee and Hazelnut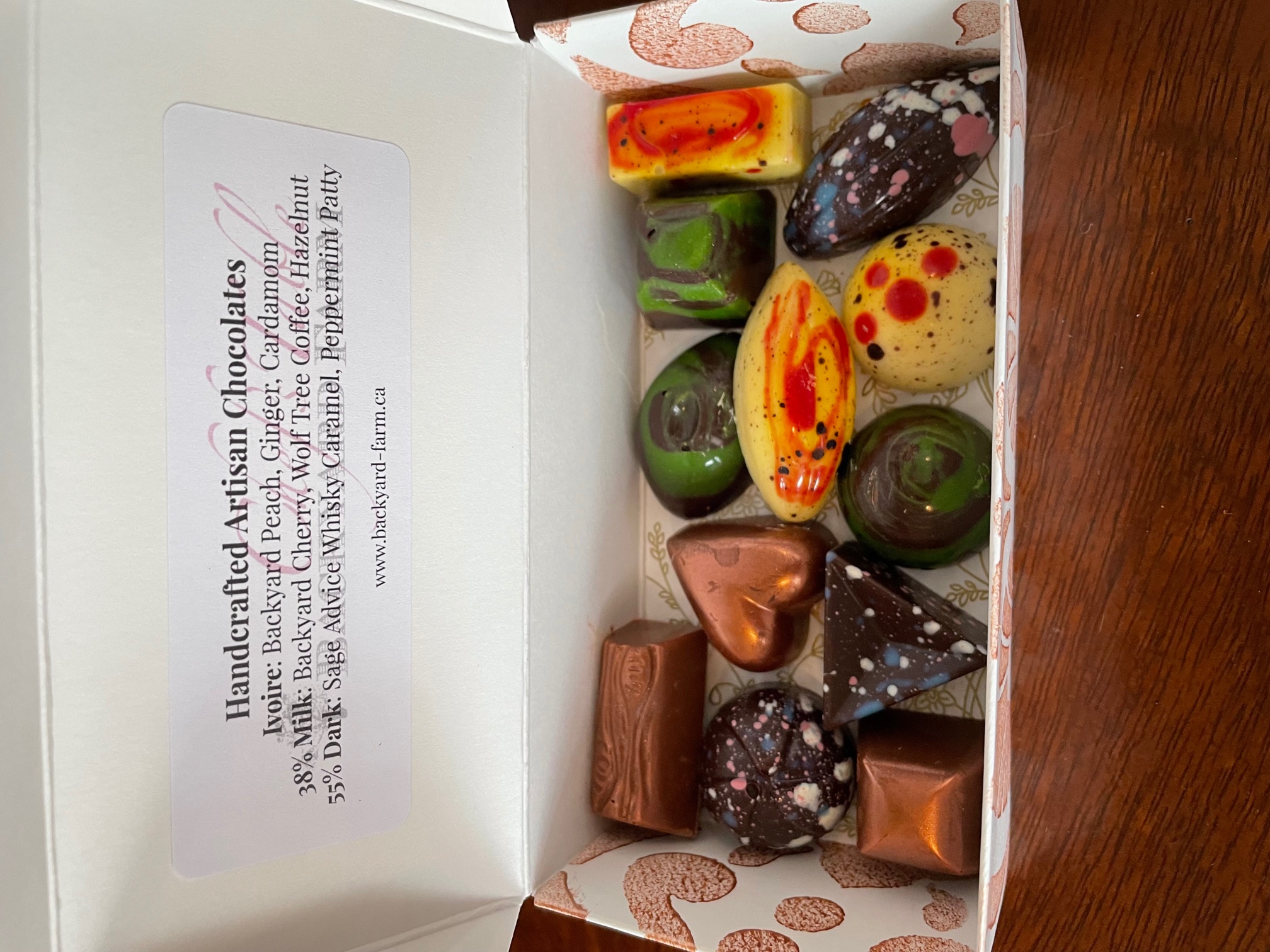 We will be releasing the order form to our "Friends of Backyard farm" list first, and will make the order form  public on Friday. We will contact those who have ordered to confirm a pickup day and time that is convenient, and we encourage you to peruse our retail shelves, as you will likely find a few handcrafted stocking stuffers to share with those you love.
Not on the "friends of the farm" list? Send us an email and we will add you to receive meal kit order forms, and links to events before the public. Our services and supplies are rather limited, so this is a good way to get details on what we are up to first. Email us at info@backyard-farm.ca
On behalf of our family and team, we very much appreciate your interest and support in our culinary endeavours.
Chef Chris Van Hooydonk