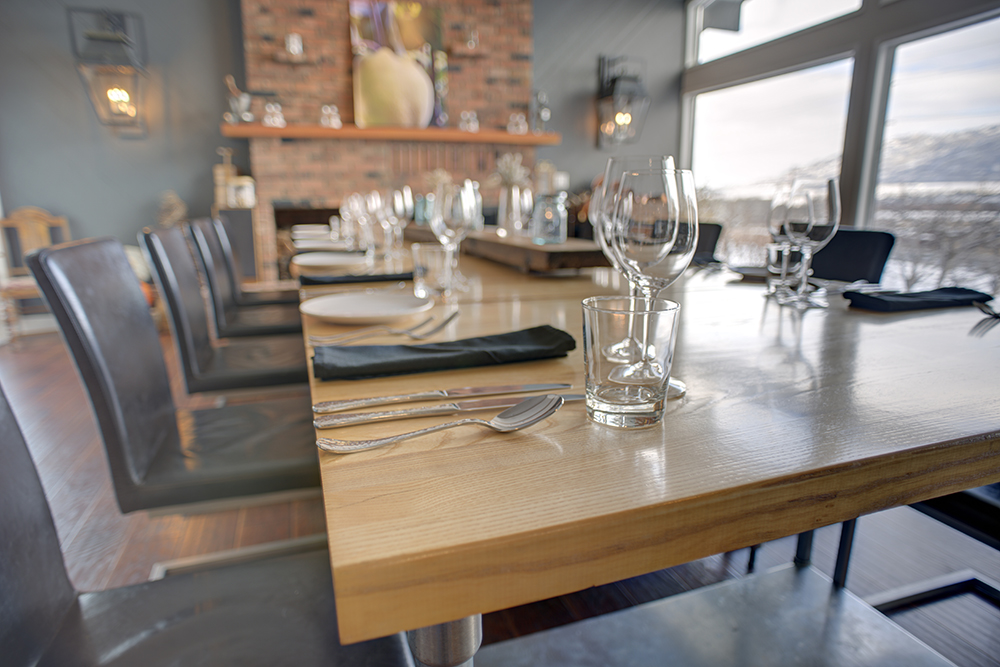 Our VIP list has had a few days to pre-book our Holiday Black Box, now it's your turn!
Holiday plans have changed for this year, and we have decided to share our traditional holiday feast with you this season. The menu is comprised of classic favourites, in fact the EXACT dinner we will be enjoying in our home-comfort food in its entirety, for some much needed rest and family time for us. Fresh Thiessen Farms Free Range Turkey will be accompanied by our families' most anticipated comfort side dishes. As many of us will be spending the holiday in a smaller circle of those you adore, we decided to take the work out of the feast, and provide our holiday dinner ready to heat and eat, prepared to feed up to 4 guests. We will provide you with heating instructions and ingredients, and we suggest considering the joy of leftovers the following day…..
Unfortunately, our availability is very limited, and 75% of our Black Boxes are spoken for. We have a few left, so get yours while you can! Cutoff will be Monday, as Turkeys need to be ordered in less than a week. As is our philosophy, everything is handcrafted in the Backyard Farm Kitchen, thoughtfully sourced and prepared, and with a little extra "spirit" for this time of the year.
Our traditional dinner includes handcrafted Himrod Grape Sourdough "milk bun brioche" dinner rolls, Winter Green Salad, Roasted Backyard Carrot and Brie Soup, Herb Garden Roasted Free-Range Thiessen Farms Turkey (1 breast and 1 rolled thigh), Buttermilk and Roasted Garlic Buttermilk Mashed Potato, Brussels Sprouts and Caramelized Cauliflower Gratin with Spiced Pecans and Gruyere Mornay Sauce, Sourdough Bread and House Smoked Bacon- Duck Fat Stuffing, Cranberry-Apple Chutney, Brown Butter Basted Heirloom Carrots, Turkey Gold (Gravy), Gingerbread Cake with Citrus and White Chocolate "Crema", Apple-Local Whisky Butterscotch and Roasted White Chocolate.
Price is $200 ($50 Per person), and Pickup day will be December 23rd, between 2 and 6pm. Payment via e-transfer please. 
Should you be interested in purchasing some "stocking stuffers" from our retail preserve shelves, or perhaps some handcrafted chocolates(if available), we request you email us  or to arrange an appointment prior to pickup day. We want to be certain we can get everyone on their way quickly for pickup day, and we will be in the kitchen most days prior preparing for the holidays. We respectfully request all inquiries respond via email, rather than social media, text etc, for the sake of keeping things timely and organized.
As for the Backyard Farm Christmas Dinner, here is the link to get your hands on one: Order Form. *You will be notified if our offering is Sold Out, and we will contact those who have been confirmed on December 19th with further pickup details.
Leading up to the holidays, we want to extend our gratitude for your interest and support in our business. It has certainly been a challenging year for us, as with many of our colleagues and peers in the hospitality industry. Understandably, it will be a bit of a different Christmas for everyone this year, but we hope our food and love of our craft might bring a little bit of extra cheer from our kitchen to your table. We are humbled to know we have such a great community supporting our dream, and we will continue our pursuit in building a bright future for our family. Happy Holidays!
Chris, Mikkel, Ainsley, Baker, Kyle, Mo, Tanya and the rest of the team at Backyard Farm.