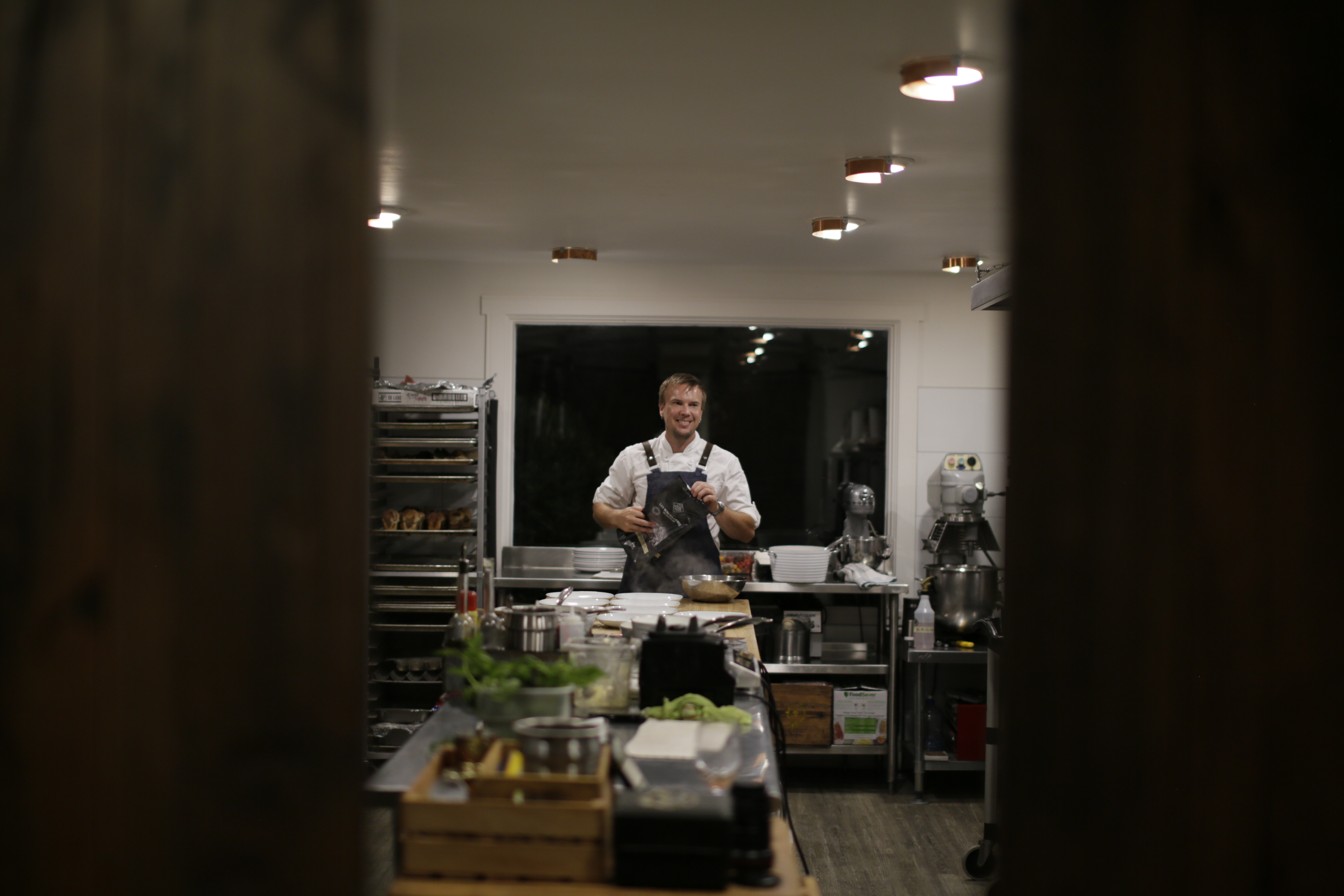 With the holiday season approaching a bit faster than we may all prefer, we have decided to offer our Christmas Dinner Meal kit to make things a little easier!
As is to be expected, everything is thoughtfully sourced and prepared in the Backyard Farm kitchen ready to heat and serve so you can enjoy visiting with those you choose to spend the holidays with this year. Each meal kit comes with re-heating instructions, and is literally the menu we will be enjoying in our home.
The price is $200, and serves 4 people(likely with enough leftovers for the following day). Pickup time will be between 2 and 5pm on December 23rd. Each meal kit contains:
-1 Pre Roasted Free Range Turkey Breast, 1 Rolled and Roasted Turkey Leg and Thigh(deboned)
-Buttermilk and Confit Garlic Mashed Organic Potatoes
-Sourdough Bread and House Smoked Bacon and Sage Stuffing
-Roasted Brussel Sprout and Cauliflower Gratin
-Chef's Traditional "Turkey Gold"
-Brown Butter and Wildbrush Honey Basted Heirloom Carrots
-Roasted Organic Squash and Parsnip Soup
-Sourdough Brioche Dinner Rolls
-Cranberry Chutney
-Cocoa Espresso Sponge Cake, Whisky Butterscotch Mousse, Chocolate Ganache.
We only have a few left, so don't wait too long to order! Fresh turkeys are on their way later this week, and Kyle and I will be hard at work getting things ready for you! Payment will be requested upon pickup, via cash, cheque or e-transfer please. You will receive email notification only if it is sold out, no news is good news! We will send a follow up email on the 22nd with pickup details.
Here is the link for the meal package Backyard Farm Christmas Dinner
We look forward to sharing our holiday dinner with you!