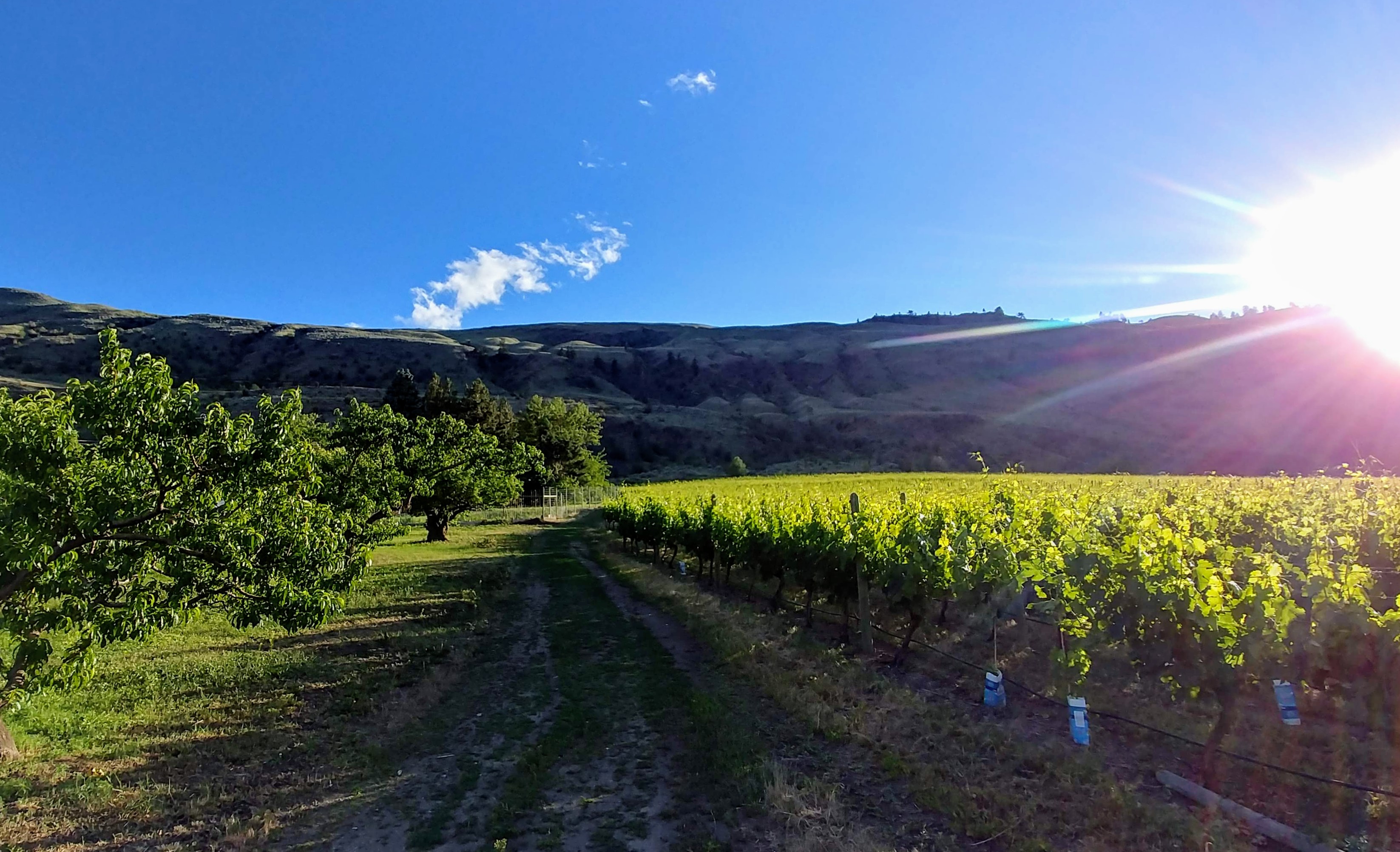 Well, it has been a busy week at the farm for our family. Spring is here, and we have been doing our best to conquer the numerous tasks necessary for the future food harvest on our two acre piece of paradise. Amidst these happenings, we trialed our first experiment, and have decided to move forward with our meal kit experiment with the very helpful and appreciated feedback from the clients which we provided for last week. We have decided to limit our meal kits to 20(for two's), and can be adjusted for singles if we get enough notice. As we are still developing this short term offering, we would put out the menu offering on Monday, delivery or social distanced pickups would be on Fridays( between 2 and 4 pm). All payment would be by e-transfer. Pricing will be $200 per kit, based upon portions for 2 adults of each item-Single potions are also available with notice…
What is a "Black Box"? As an apprentice, sometimes as a potential hire for a working interview, aspiring cooks, chefs and apprentices will be given a box of unknown ingredients, and told to prepare a multi-course menu utilizing these ingredients. The catch is that you have absolutely no idea what you are getting in the box, only a timeframe in which you must prepare the menu and number of courses. Taking this very traditional means of assessing ones culinary skills under pressure, we have removed the pressure and added the incentive to get in the kitchen, communicate and make cooking fun, healthy and inspired. We are disappointed to not have an opportunity to share of love of the culinary craft with you at Backyard Farm Chef's Table, but figured that this might be a great way to encourage a little distraction, and perhaps menu diversity in your home. The idea of comfort food is fitting from my perspective, as in times of stress, anxiety, crisis or the generally unknown, I want to eat simple food, recognizable and easy to prepare-while not sacrificing the quality of the ingredients.
The weekly offering is reflective of our philosophies using only "clean meat"-additive free, ethically raised and harvested, and as local as possible, as well as Oceanwise Certified Seafood options, and organics wherever possible. All items will be handcrafted as per usual Backyard Farm standards, and we will be creating items that are different from week to week, keeping things fresh and new for those that may want to partake more often. I put thought into the things we like to eat at home, considering that the ability to "succeed" in preparation os keeping things simple, while offering the diversity.
Truthfully, the economics have proven that the time associated in the preparation, the use of organics and clean meat and poultry ingredients are very costly. We have always made a point to have the quality of the end result be a tribute to the people and "raw" products themselves, and the challenge has been to do this effectively, while understanding it needs to also be packaged for delivery, travel, and storage. Further to this, we have found that the packaging itself(all is recyclable and some is biodegradable) is very expensive, and it is something that with the current "situational climate", we cannot and should not be accepting clean container back to reuse. We have also noted the time and labour it takes for the labelling, packaging and portioning logistics, reflective in our consideration of pricing our meal kits. We still want them to be accessible and approachable for all of our clients.
We have been told it is a lot of food for the value, and many were concerned about being able to get through it while it was fresh. Part of the challenge for the first trial was that the majority of items(soups, butter chicken, lentils etc), were prepared literally the day prior to delivery. We would prefer all items are all as fresh as possible, to give our "Black Box" recipients the ability to freeze down some of the items for freezer meals to enjoy at a later time. We will include a list of the items in your package, with ingredients and preparation instructions for the items that it is necessary for, along with storage suggestions. In order to facilitate accommodating those with severe allergies, we will also note any inclusion of nuts, dairy, gluten, shellfish or meat. With this being said, currently we are moving forward while not asking specific preferences, only severe allergies at this time. To make this project work, we need to keep things simple, especially with the added costs of delivery and packaging. My idea at this point, is to offer a weekly surprise of meal items, inspired by what is available and at its peak of quality. My hope is that this will get people in the kitchen, inspired to do a little cooking, and be distracted from the current crisis we are all facing together. At the same time, helping alleviate some of the risk associated with your trip to the grocery store, although it can be done safely with the suggested measures of social distancing etc. Understandably, at this time, the logistics of taking into account the possibility for personal preferences and food dislikes is not feasible. For now, we will offer a limited number of kits, what they include for a set price. We want to avoid waste and unnecessary purchases and labour until we can define this as a short term solution to our business losses, both in revenue and future booking cancellations. Our preference and focus will be working toward returning to business as usual, contributing to the representation of food and wine culture with and for our numerous winery clients and friends, and obviously the ability to continue providing wine paired culinary experiences at Backyard Farm Chef's Table-its simply what we love to do most. Perhaps this short term solution will help us be more certain of this. We will still encourage any and all feedback to be certain our efforts are also reflective of the value in the cost to you, our valued clients and community members. Stay safe and healthy!
If you are interested in a Black Box meal kit, we are requesting emails only to be certain we can co-ordinate details efficiently, as well as keeping communication organized! We will notify of "sell outs" via social media, or directly to you via email, and prioritize your interest for the next weeks schedule. Menu suggestions are always welcome, as we will strive to keep repetition to a minimum, aside from signatures or staple items. We are still very much assessing the feasibility of this, so we appreciate your patience and consideration! Deliveries subject to location, and we can arrange that personally.
If you are interested, please email us directly at:
Week of April 17th
Backyard Farm "Black Box" Culinary Comfort Kit
Priced $200, meals and portions for two.
*20 Kits available*
-1 Loaf of 50% Whole Wheat "Plum" Sourdough Bread (Baked Fresh Friday Morning) from our 6 year old Italian Plum Starter
-1 Large Piece Himrod Grape Sourdough Focaccia, from our 2 year old Himrod Grape Starter
-Organic Quinoa and Grilled Vegetable Salad, Cherry-Balsamic Vinaigrette, Goatsmilk Feta.
-Nugget Potato and Charred Asparagus Salad, Grainy Dijon-Snipped Chive Yogurt.
-1 Liter Roasted Tomato and Beetroot Soup(Vegan)
-1 Liter Lobster and Heirloom Squash Bisque(Gluten Free)
-Apple Cider Braised Cabbage(Vegan)
-Handcrafted Caramelized Onion-Smoked Cheddar Perogies(8 per Kit)(vegetarian-contains gluten and dairy)
-Pine Nut Romesco(contains nuts)
-2 X(4oz) Cache Creek Beef Flatiron Steaks
-2 each Yarrow Meadows Duck Leg Confit
-4 each Two Rivers' Meats Fennel Italian Sausages(made with ethically raised and harvested, additive free meat, free range)
-2 portions Fresh BC Halibut from Codfathers-receiving fresh Thursday Afternoon
1/2# Baby Mixed Greens from Blue Organics
Backyard Farm Dried Cherry-Double Chocolate Cookies
Price is $200 for each kit, portioned for 2-($100 for single kits)
E-Transfer upon receiving package is preferred
We really appreciate your support, especially during this uncertain time for all of us. Thank you! We hope to have you join us at the farm in the (near) future…..
Chris, Mikkel, Kyle, Baker and Ainsley