The essence of dining to me is the melding together of things- good company, honest food and great wine. I had the pleasure of an impromptu booking of some good friends joining us for a last minute dinner at the chefs table. Busy times in the Okanagan for sure, with the peak of tourist season culminating for the August long weekend, some wineries busy bottling and coaxing their vines to prepare for another pending harvest. My good friend Bertus Albertyn has opened a fantastic tasting room just a stones throw away, and with some family and friends in town, both his family and the Johnson family booked this evening with us. What a treat to cook for them all, and truly a pleasure to showcase what this project is all about. Food, friends and family-really some of the most important things in life.
Here is a glimpse into one of my favorite chefs table evening thus far. Thanks to Mikkel and Rocket for providing perfect service, and Rocket for playing sous chef with me today(making ricotta gnocchi and hazelnut brittle was tons of fun….) And a big thanks to Pat and Bertus for arranging a family meal and bringing a seriously impressive collection of wine. My highlight? Hard to mention just one, however Pat brought some of his handcrafted Port, the grapes he used are a bit of a mystery to even him, but the end result was superb……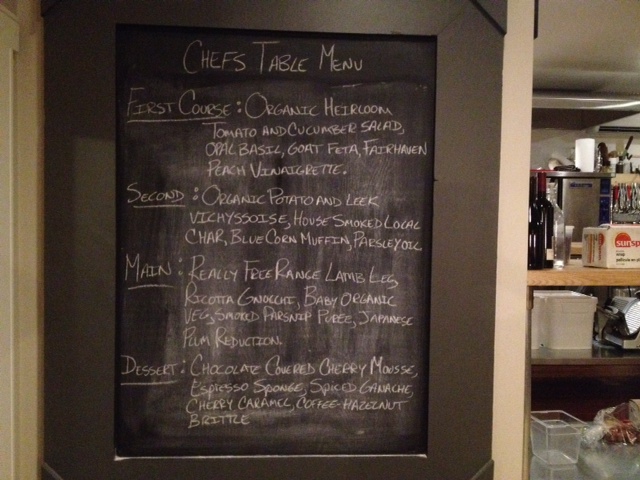 And so another evening in good company comes to an end. The plates are clean, the glasses and cutlery polished and I have spent yet another day living my chef's dream.